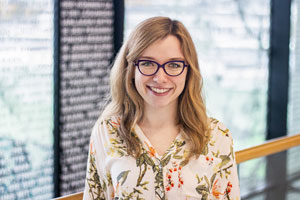 since 03/2019: Research assistant at the Johannes Gutenberg-Universität, Department of Communication, from 03/2019 until 09/2022 in the project "M-PHASIS" (funded by the French National Research Agency and German Research Foundation) under the leadership of Prof. Dr. Christian Schemer.
02/2017-06/2017: Semester abroad at the University of Fribourg (Switzerland).
10/2015-11/2018: master studies in communication science and media research (M.A.) at the University of Hohenheim. Thesis title: "Dimensions of hate speech on the social networking site Facebook".
10/2011-09/2015: bachelor studies in communication science (B.Sc.) at the University of Hohenheim. Thesis title: "Still watching TV or already streaming? A qualitative survey about usage of streaming and watching television".
During the studies internships and occupations in the field of journalism (Donau-Zeitung, Landesschau BW), marketing (SWR1 BW) and market research (GIM Gesellschaft für Innovative Marktforschung mbH).
Focus of Research
Forms and effects of hate speech
Stereotypes and prejudices against different social groups
Content analyses, qualitative interviews
Activities in the academic community

Reviewer for national and international conferences
Member of the International Communication Association (ICA), European Communication Research and Education Association (ECREA), German Communication Association (DGPuK)